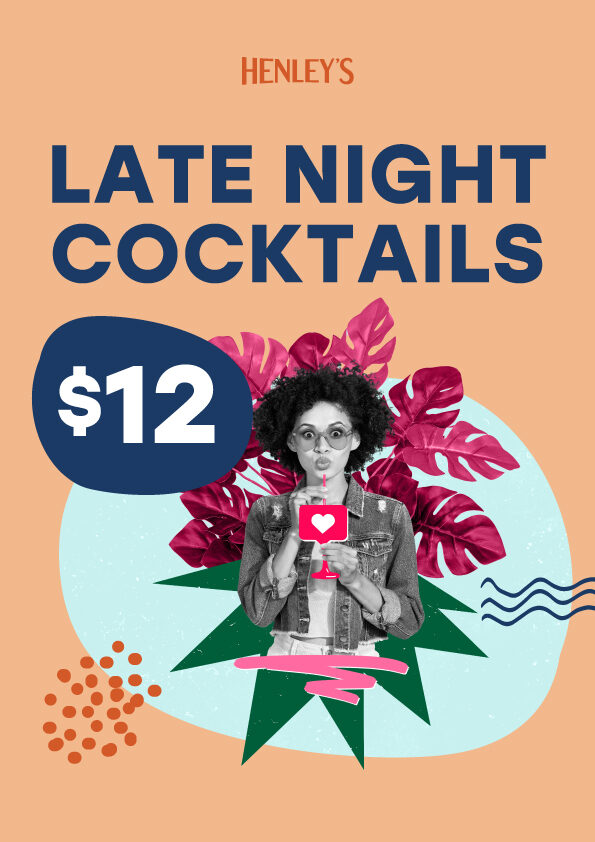 Henley's Saturday
Every Saturday
Saturdays are for letting loose!
Sip back on $12 Aperol Spritz and Espresso Martinis every Saturday between 9pm – 11pm.
Getting together with a group? Enjoy $50 Light-Up Cocktail Towers all day long.
Plus, we have DJs kicking the night off from 6pm 'til late.
There's no better place to be than ours on a Saturday.
See you there!